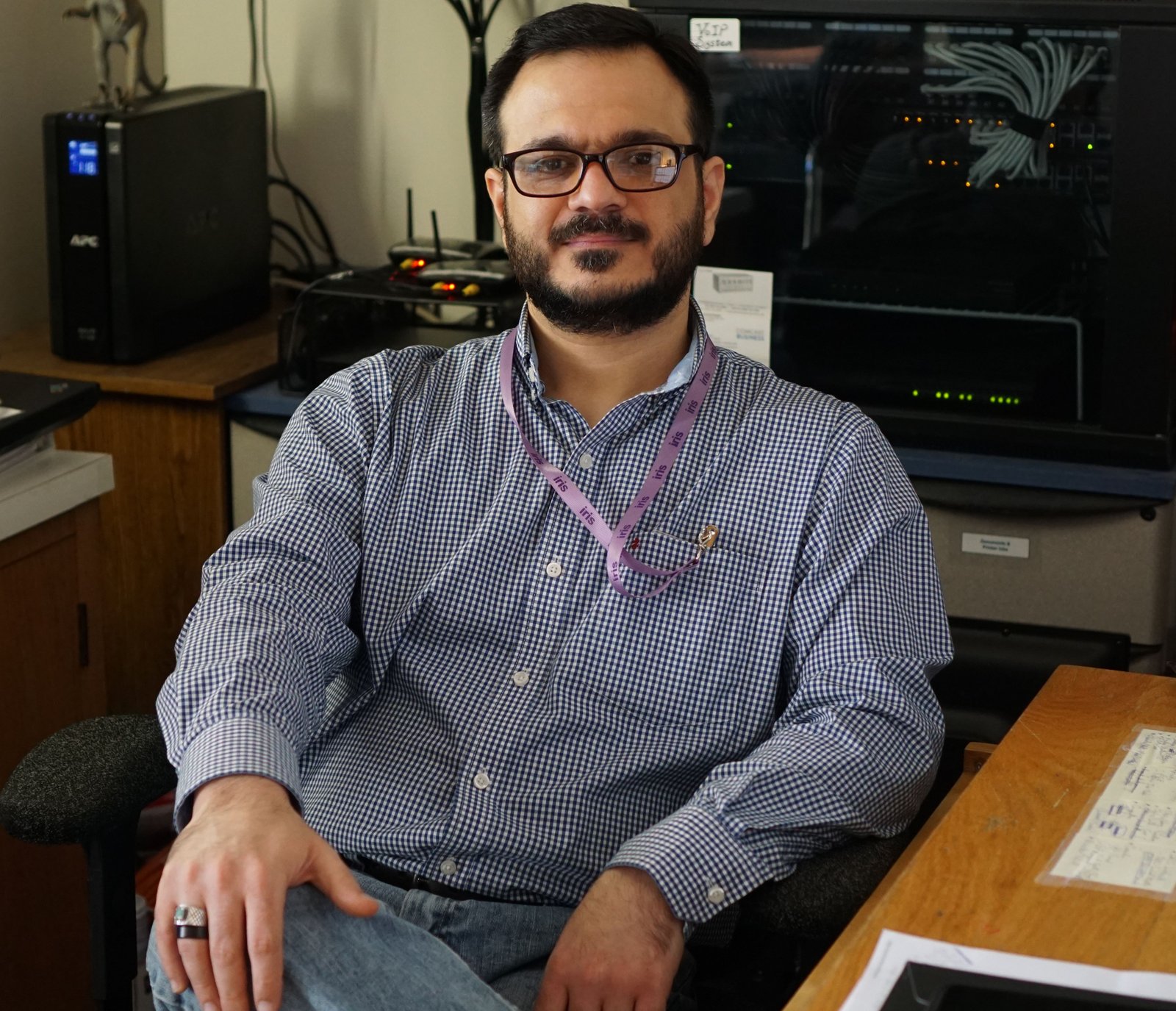 Ali Al-Bayaty
IT Specialist
I was born and raised in Baghdad, Iraq, in 1981. And, I received my Bachelor and Masters degrees in Computer Engineering from Al-Nahrain University, in 2002 and 2006, respectively. In 2010, I awarded the Fulbright Masters Scholarship to do the Graduate Certificate in Computer Programming and MSEE (Master of Science in Electrical Engineering) from the University of New Haven, Connecticut, USA in 2012 and 2014, respectively. I am a member of the Iraqi Engineers Union since 2002, the IEEE-HKN (Eta Kappa Nu) Honor Society since 2012, and Fulbright International Exchange Alumni Association since 2014.
Professionally, I worked at ZTE Corp., Alcatel-Lucent, and IRIS organization, I designed and administered diverse telecom and billing systems, managed servers (on-premises and cloud-based: LAMP, NAS, QuickBooks, G Suite, VoIP, and NVR), built and configured websites and databases, resolved various IT and security-related issues, and dealt with networking hardware/software needs and demands using reusable resources and open-source approaches.
Academically, my research interests are focused on machine learning and computer vision techniques for industrial engineering and robotic applications, VPL (Visual Programming Language), video game engine, as well as on the IoT (Internet of Things) for robotics automation and localization using the SaaS methodology. Currently, I am a Ph.D. student at Portland State University, Dept. of Electrical and Computer Engineering, under the advising of Prof. Marek Perkowski.
I, proudly, belong to a well-known family of teachers, engineers, physicians, lawyers, and military officers, in Iraq, that descends for more than 14 centuries from Imam Ali ibn Abi Talib (601 – 661 C.E.) who was the first cousin and son-in-law of the Islamic Prophet Muhammad and ruled as the fourth Caliph of Islam (656 – 661 C.E.).